Updates
Fantom General Update | May 09 2022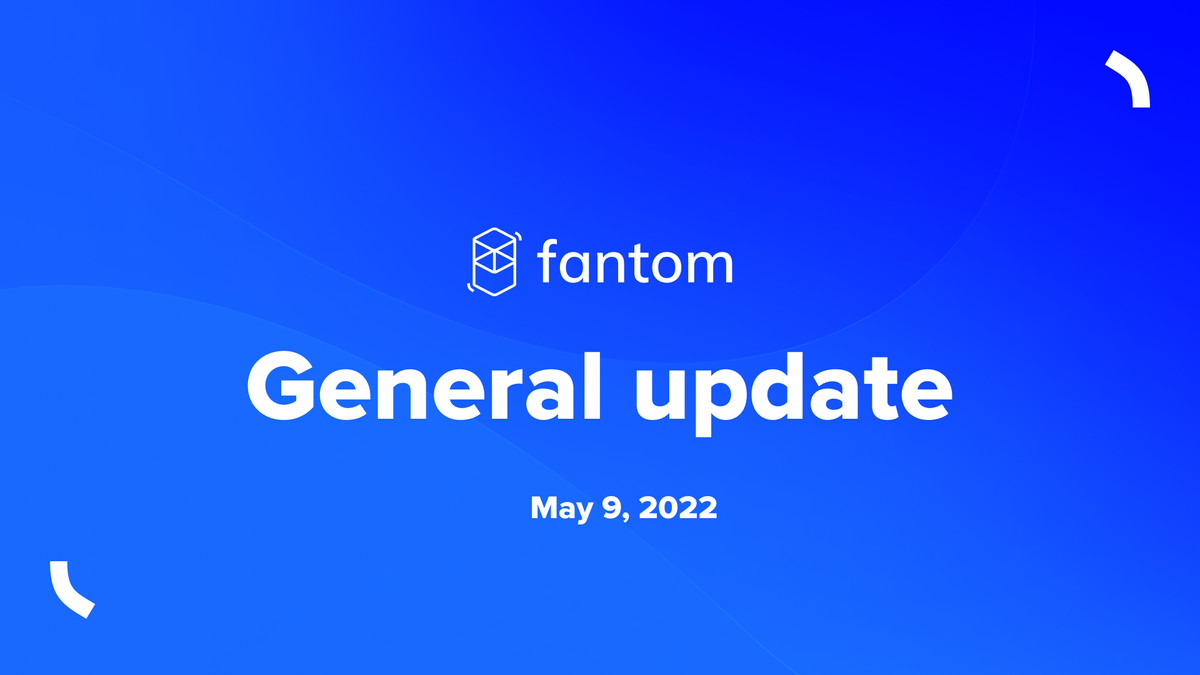 Your Fantom news of the last two weeks.
FTM burns🔥
30% of Fantom transaction fees get burned forever!
Governance vote: Adjust minimum validator self-stake 🗳️
The current governance proposal suggests to decrease the minimum self-stake amount needed for running validator nodes. Get your voice counted by voting in the upgraded fWallet.
Formula 1 driver Pierre Gasly drops racing helmet NFT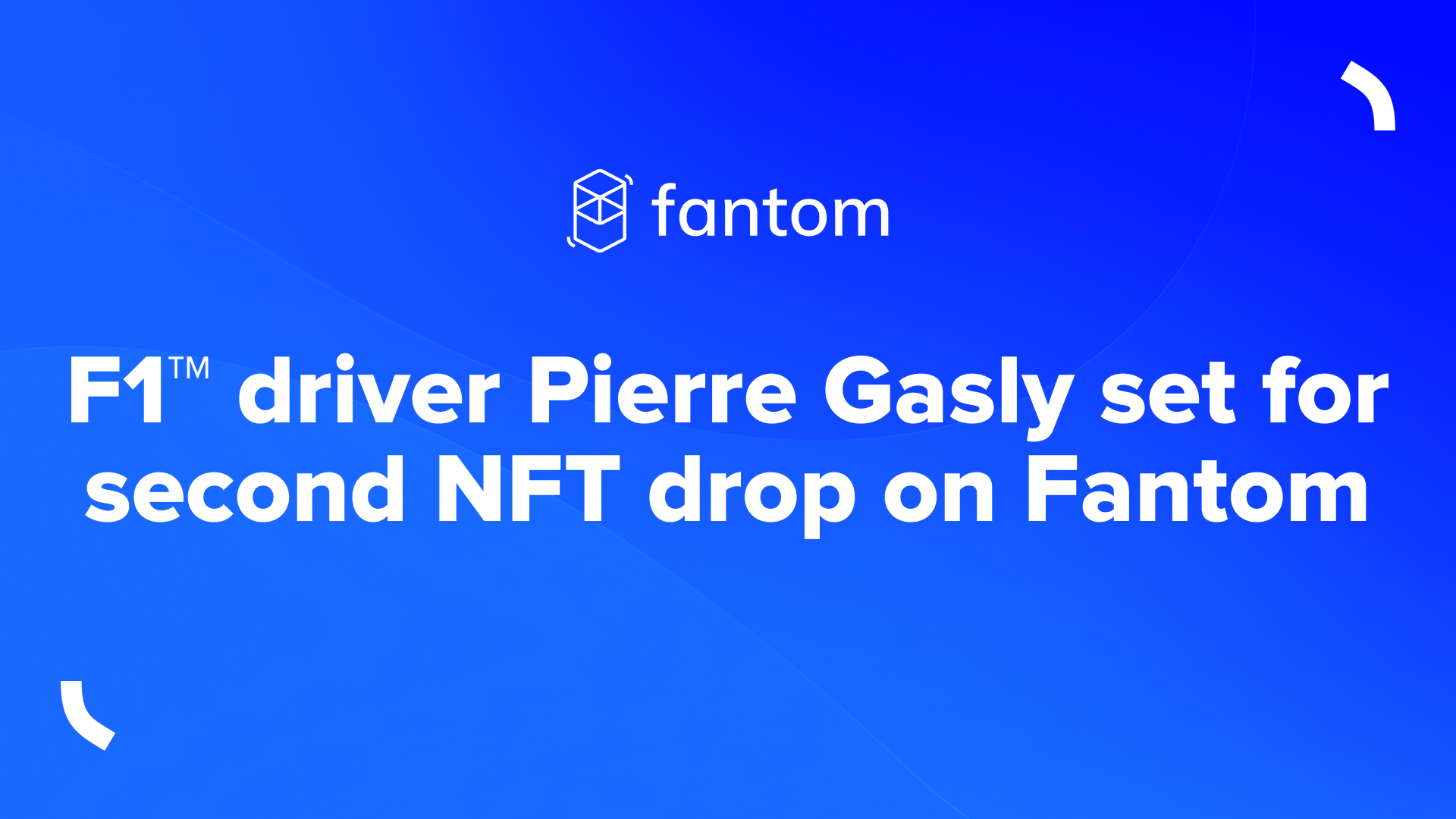 Pierre Gasly, who we are happy to continue sponsoring in the new F1 season, released collectible helmet NFTs on Fantom. The NFTs are redeemable for physical goodies like a signed miniature helmet, a signed cap, a meet & greet with Pierre or a VIP package for the Monaco 2023 GP.
The 2022 Miami GP helmet in a special Vaporwave design sold for 12,500 FTM, the Monza 2020 Race Win Helmet for 3,200 FTM and the 2022 Helmet for 9,369 FTM.
Want your own Pierre Gasly x Fantom helmet NFT? Mint one here!
Orion Protocol integrates Fantom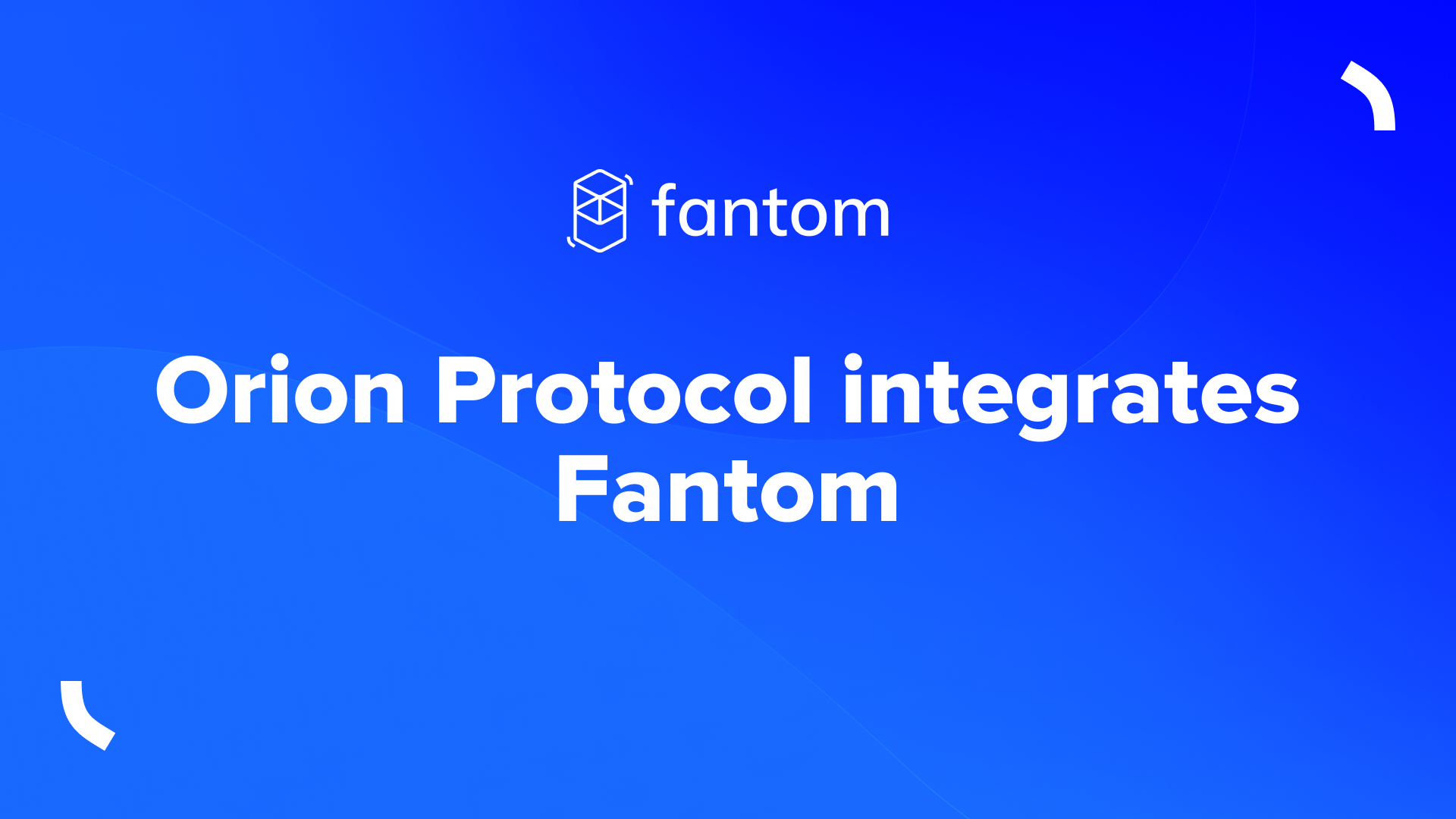 Liquidity aggregator Orion Protocol has integrated Fantom. Orion acts as a "meta-aggregator" to access and connect the liquidity, order-book depth, and trading pairs across CEXs, DEXs, and swap pools like Binance, Kucoin, AscendEX, and many more.
Options protocol Premia launches on Fantom
With Premia, you can trade options in a decentralized way with high capital efficiency thanks to a peer-to-pool model. Liquidity providers can sell options to earn yield on their FTM, ETH, WBTC or YFI.
Also make sure to check out our AMA with the Premia team.
GameFi project Warpbond coming to Fantom
Be ready for Warpbond's debut on Fantom on May 10th. WARP brings DeFi, NFTs, and Blockchain-based multiplayer battle games in one epic sci-fi multiverse. Fight other NFT starships in a battle arena!
API3 brings RNG to Fantom
Developers can use API3's 'Quantum Random Number Generator' for bringing verifiable randomly generated results to their projects.
Exemplary use cases
Games can use RNG to create unpredictable situations for players
True randomness is also a prerequisite for casinos
NFT teams can use RNG to randomly distribute assets
Firebird API available to projects
Projects can use the Firebird API to integrate Firebird routing to offer the best prices and fees to their users.
Alchemix launches on Fantom
Alchemix, which has been battle-tested on Ethereum, allows you to get self-repaying loans, initially on your DAI USDC or fUSDT. In the background, Alchemix uses Yearn Finance to earn yield on the assets and uses it to repay the borrowed amount over time.
Felix Exchange soft launch
Fantom friend Harry Yeh launched Felix, a CEX with a focus on Fantom ecosystem tokens. Deposits and withdrawals are fast thanks to the integration of the Fantom network.
Network Stats
So far, more than 5,000,000 FTM have been burned. Our dashboard updates the stats in real-time.


🔦 This week's ecosystem spotlights focus on NFTs and GameFi. Read more about MowsePack and Tank Wars Zone.
🫂 Our community spotlight feature NFT artist Sellek and community educator IntroToDeFi.
📰 Sov released a detailed summary of Fantom's ecosystem programs.🎧 Fantom CEO Michael Kong had an AMA with Pocket Network CEO Michael O'Rourke.