Updates
Fantom General Update | October 26 2021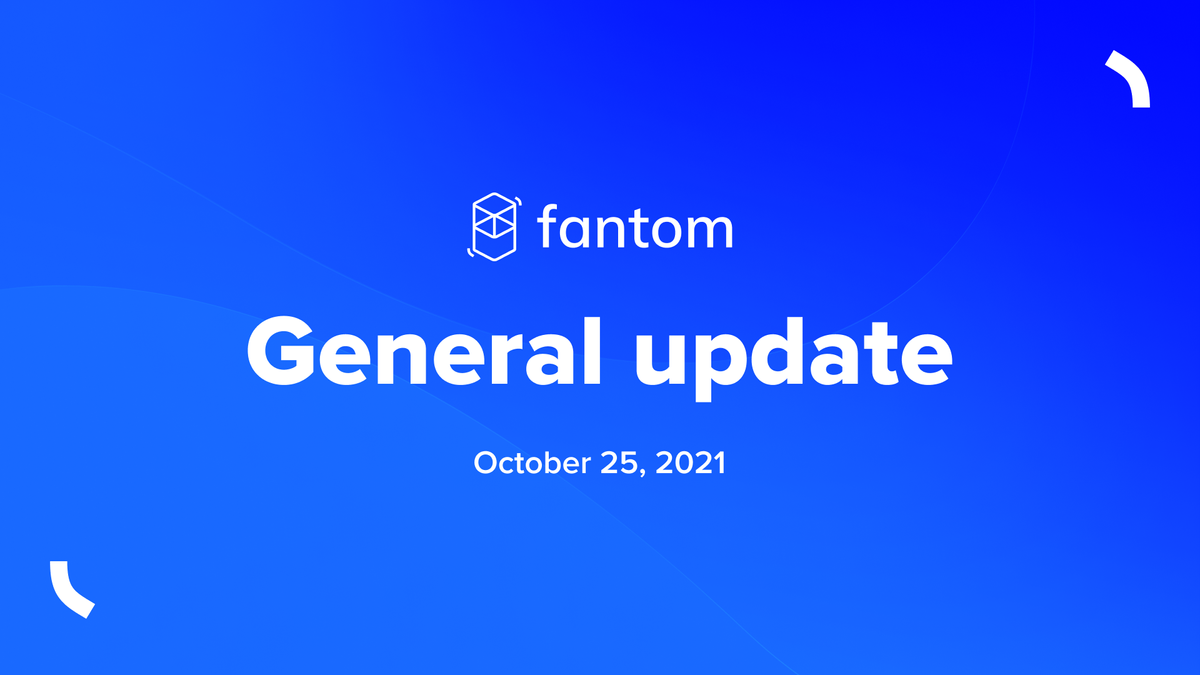 One blog post, everything you need to know about what's been happening in the Fantom ecosystem in the last 21 days.
F1™ driver Pierre Gasly drops NFTs on Artion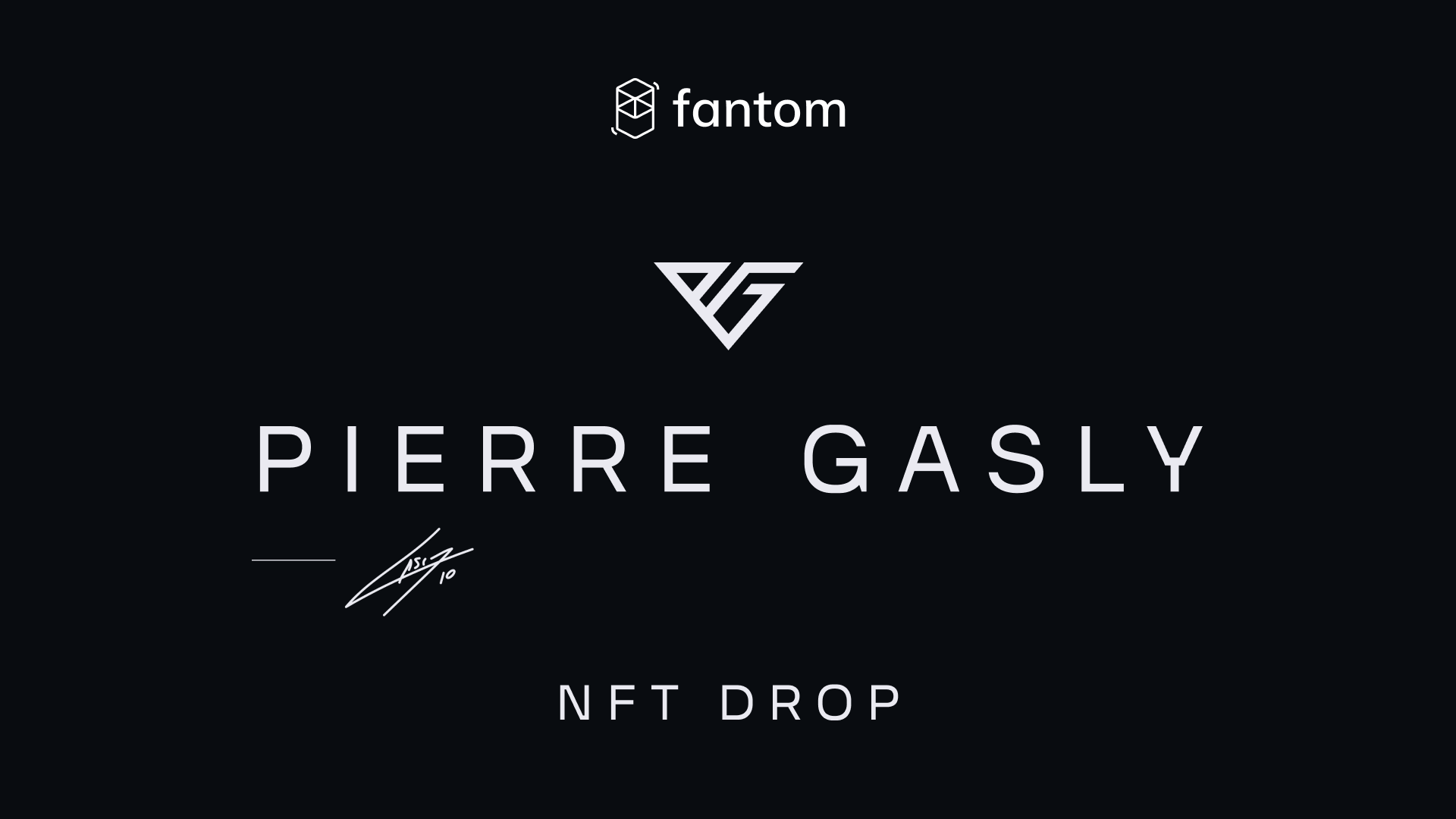 With his drop on Artion, Pierre Gasly became the first F1™ driver to launch his own NFTs. The sale was an incredible success, with close, last-second bidding!
👉 Learn more about this exclusive NFT collection.
FantomDC kicks off
Keynote Limited presents the Fantom Developer Conferencefrom October 25-29, 2021. The 5-day event takes place at the Emirates Palace in Abu Dhabi, UAE, and online.
👉 Access the conference program
Yearn Finance goes live on Fantom
You can now earn yield using the OG yield aggregator, Yearn.
The first vaults are open for deposits: yvWFTM, yvUSDC, yvDAI, and yvMIM
Plus, Iron Bank, a lending product created in partnership between Cream and Yearn, launched on Fantom as well.
Aave on Fantom - governance proposal
The Fantom Foundation has created a proposal to launch Aave on Fantom.
The full text and discussion of the proposal are online.
Nansen adds Fantom support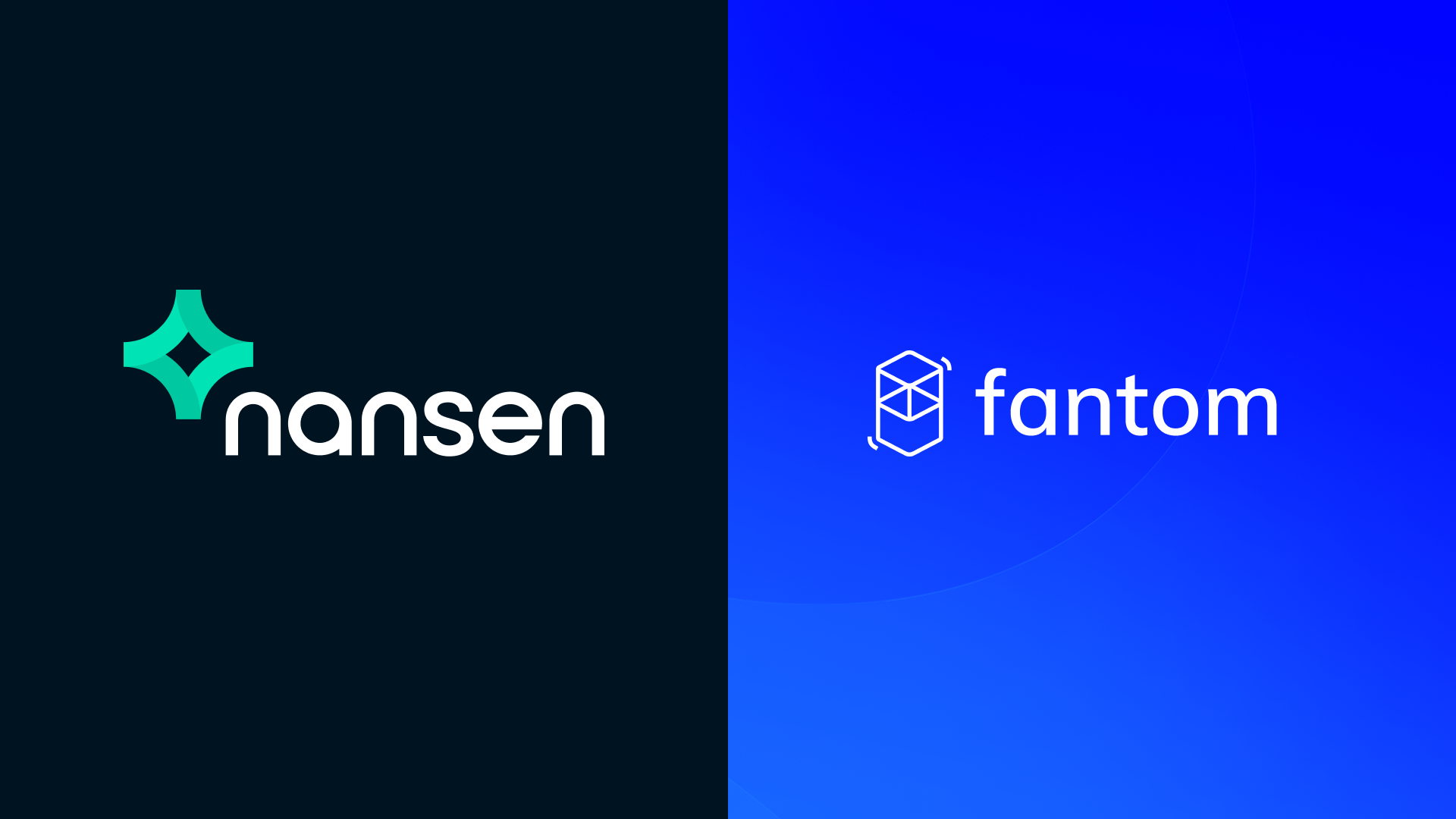 Leading blockchain analytics platform Nansen has rolled out support for Fantom. Thanks to Nansen tracking token flows, smart contract interactions and labelling notable wallets, you can discover opportunities, perform due diligence and defend your portfolio with real-time dashboards and alerts.
👉 Read the announcement
OpenOcean integrates Fantom and leading DEXes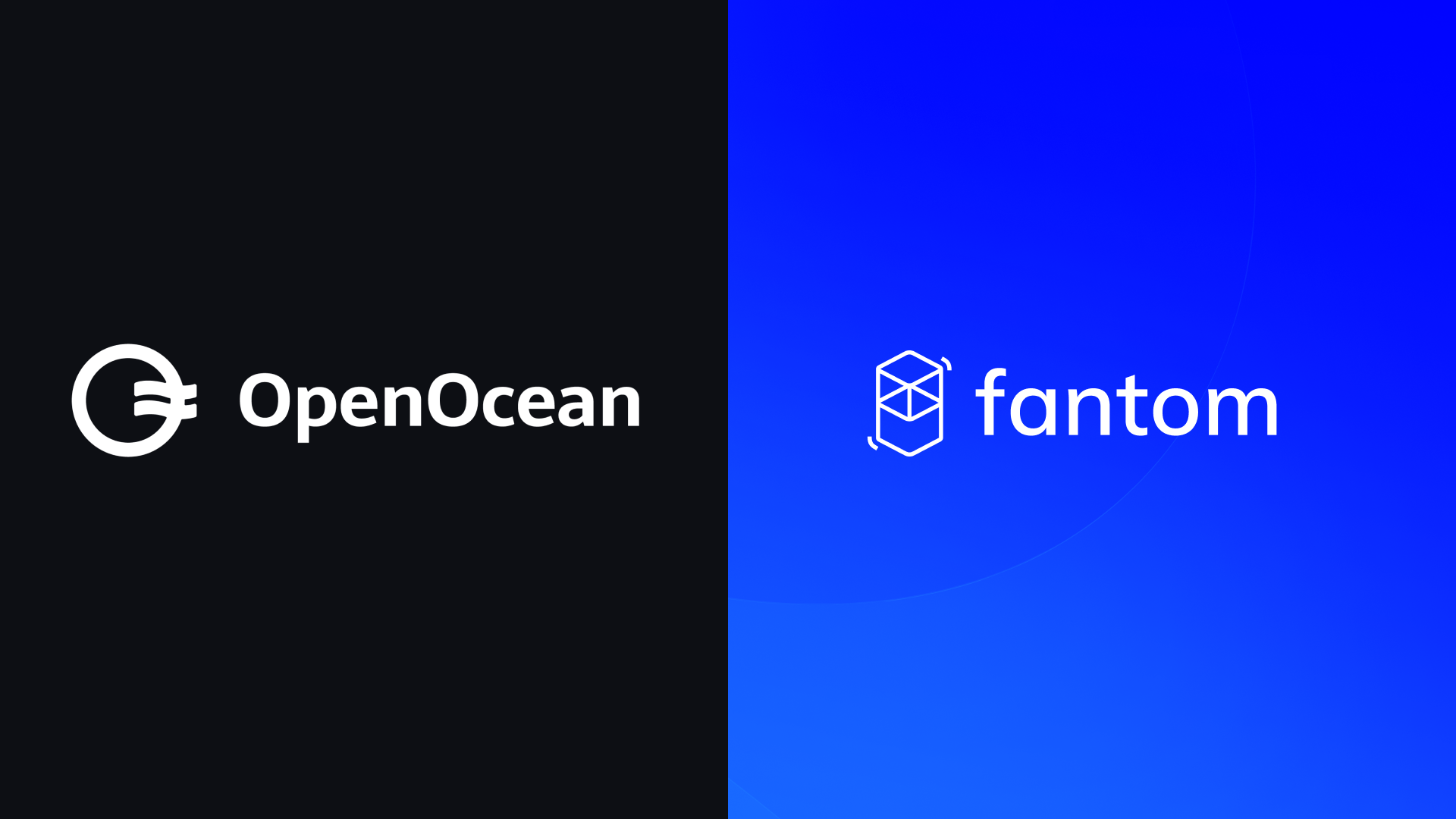 Multi-chain CEX and DEX aggregator OpenOcean now supports Fantom and its leading DEXes SpookySwap, SpiritSwap, SushiSwap and Curve Finance. With OpenOcean, you can get the best execution price for your trades.
👉 Read the announcement
Geist Finance launches on Fantom
Lending protocol Geist Finance saw a record-breaking launch on Fantom, amassing $3.75b in TVL at its peak.
Synapse Protocol bridges to Fantom
Cross-chain layer Synapse added Fantom to their bridging solution, allowing you to safely transfer your stablecoins to Fantom.
NFT marketplace X goes live on Fantom
X is a community-owned, cross-chain NFT marketplace based on Artion. We are happy to see other teams building on top of Artion's open-source code.
88mph goes full speed on Fantom
With lending protocol 88mph, you can now earn fixed yield with your assets on Fantom or speculate on the future yield of Geist and Scream.
KyberDMM Dex launches on Fantom
Kyber Network's KyberDMM DEX, DeFi's first multi-chain dynamic market maker, has launched on the Fantom network.
Inverse.finance adds Fantom support
The provider of DeFi banking tools, including lending and borrowing services, Inverse.finance, has now integrated Fantom.
QiDao protocol enables MAI lending on Fantom
The QiDao protocol now enables Fantom users to borrow stablecoins against wETH, FTM, yvFTM, yvDAI. Fantom users can additionally participate in farms to earn MAI.
Tenderly adds Fantom support
Developer platform Tenderly has extended its features to Fantom. Developers can now debug, run simulations and analyze gas costs of their smart contracts using Tenderly.
FTMScan adds gas tracker
You can now track gas prices on block explorer FTMscan to make sure your transactions get confirmed quickly without overpaying on fees.
Q&A recap with myConstant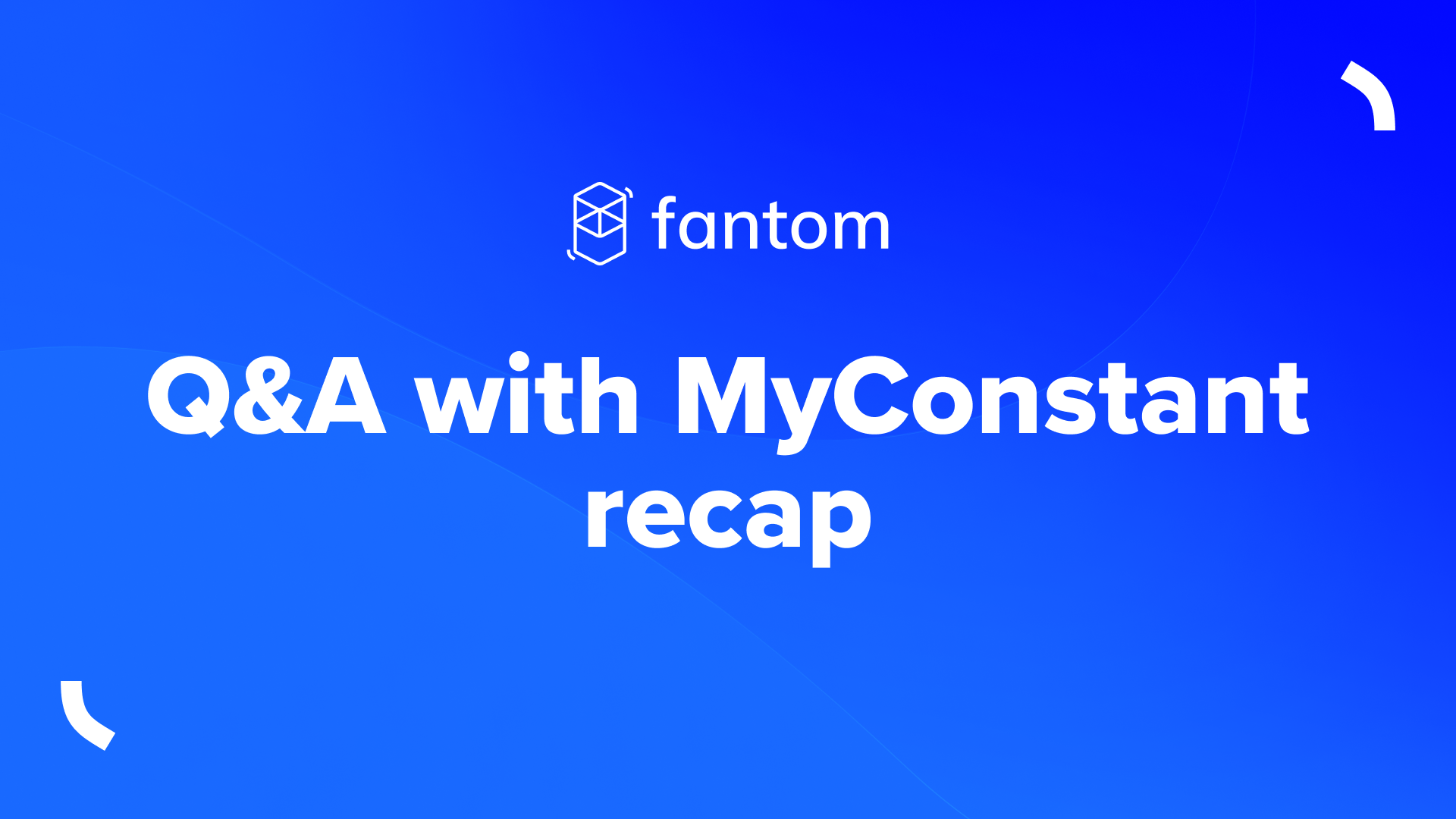 FTM Alerts and Fantom CMO Simone Pomposi recently hosted a talk with crypto-backed lending platform MyConstant.
👉 Read the written recap here or watch the video.
DEXtools adds Fantom
DEXtools, a DeFi analytics platform for Uniswap and DEX trading, has added Fantom, with support for:
SpookySwap
SpiritSwap
PaintSwap
Empire DEX
Network Stats
On October 22, 2021, Fantom surpassed 100 million transactions on the network! As of October 24, there are 972,859 unique wallet addresses on the network and 750,000+ transactions/day.
Visit FTM Explorer and FTM Scan for the latest network statistics.


🔦 Three new articles are up in our Fantom ecosystem spotlight series. Check out the interviews with Grim Finance, Tarot Finance and PaintSwap.
📺 Simone joins Alex Svanevik, Founder/CEO of Nansen.ai, to dive deep into how the Nansen analytics platform tracks asset flows on the Fantom network.
📺 AMA with Duelist King, a play-to-earn NFT card game
📺 AMA with Shield Protocol, 2FA on the Fantom blockchain