Updates
Fantom General Update | September 25, 2023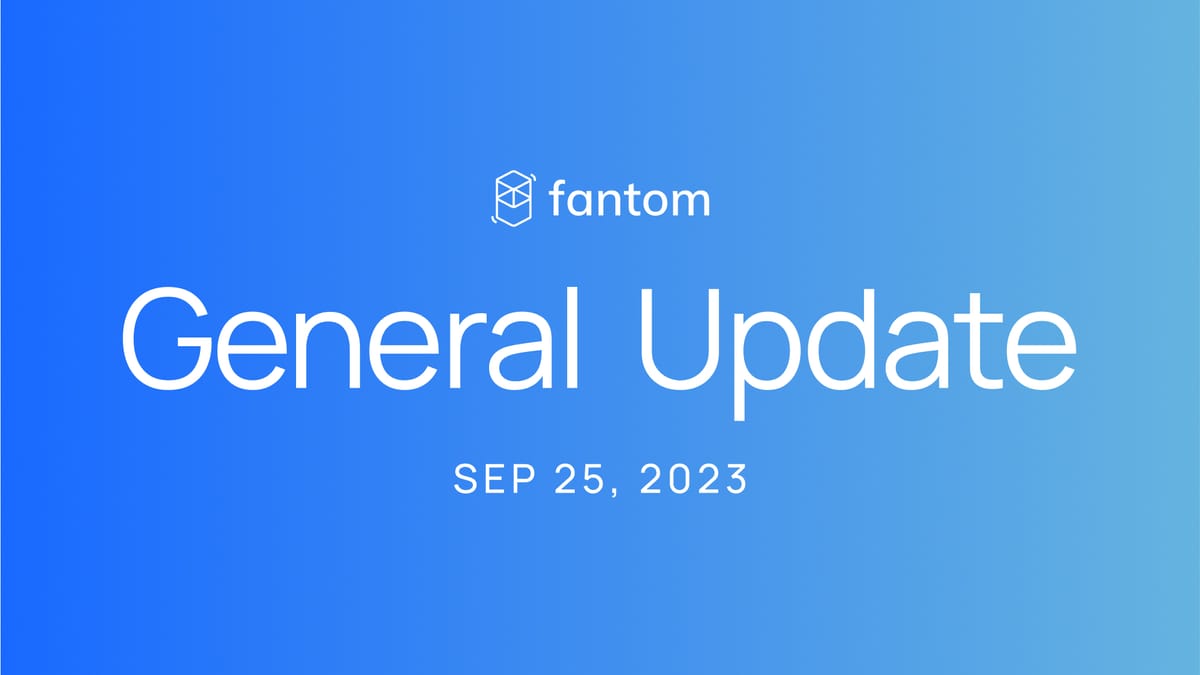 Welcome to the latest General Update!
Over the past few weeks, we welcomed Joseph Epstein as our new CMO, had a substantial presence at TOKEN2049 in Singapore, and had Fantom integrated into Google's BigQuery!
Join us as we recap the latest developments in the world of Fantom.
News and developments
---
September 13
We welcomed Joseph Epstein, the new Chief Marketing Officer at the Fantom Foundation, who has held senior-level positions at Sony Pictures, 20th Century Fox, TikTok, and more!
---
September 14
Michael Kong, CEO of the Fantom Foundation, presented Fantom 2.0 at TOKEN2049, the largest annual digital asset event in Asia. The upgrade will scale Fantom to new levels!
---
September 20
Fantom had a strong presence at TOKEN2049 as the video below shows. The event in Singapore brought together the Fantom family to explore Web3 and have a pleasant time!
---
September 21
Google has integrated Fantom into its BigQuery public datasets, a service that allows users to analyse petabytes of data, now including Fantom on-chain metrics!
---
Launches and integrations
---
Vertical Blocks
Vertical Blocks, the one-stop place for everything blockchain, Fantom, and beyond, continues to push out content!