Updates
Fantom General Update | October 9, 2023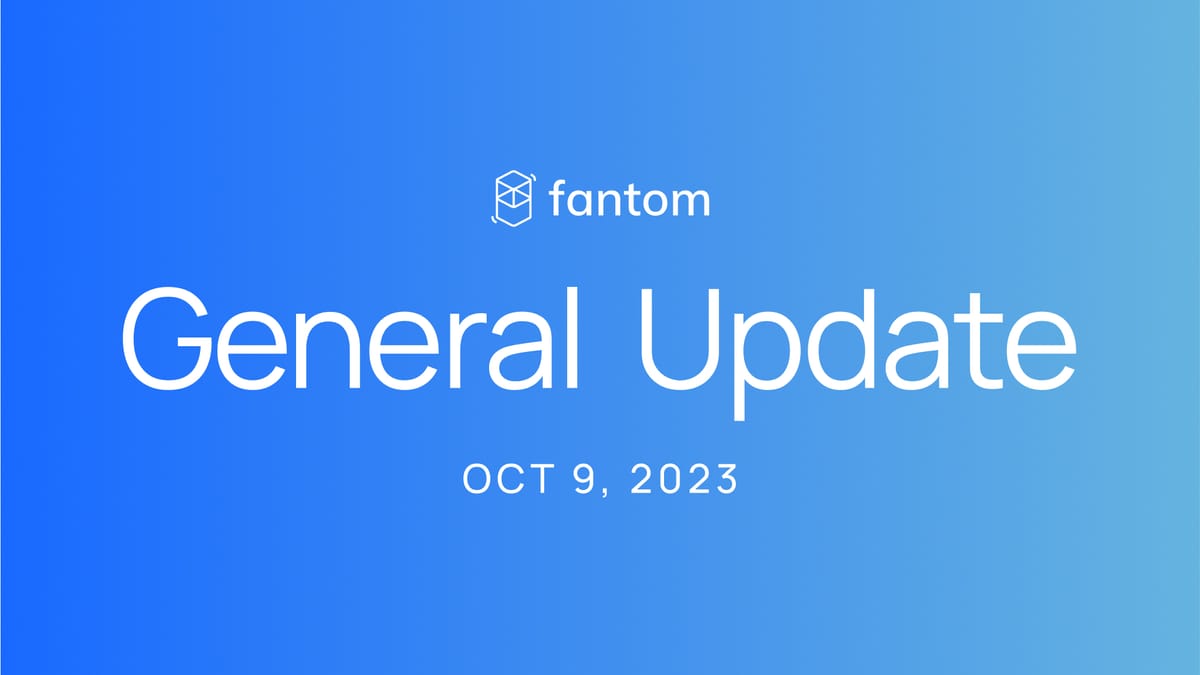 Welcome to the latest General Update!
Over the past few weeks, Fantom attended SmartCon 2023, during which Michael Kong shared a great deal about Fantom, and we announced the winners of the Ecosystem Vault funding round!
Join us as we recap the latest developments in the world of Fantom.
News and developments
---
October 2
Michael Kong, CEO of the Fantom Foundation, gave a captivating talk about the future of Fantom at SmartCon 2023, a Web3 conference that was held in Barcelona from October 2 – 3.
---
October 3
Messari, one of the leading crypto market intelligence providers, released a comprehensive report on Fantom, covering its technology, network activity, and more.
---
October 4
Michael Kong, CEO of the Fantom Foundation, joined Jill Malandrino on Nasdaq TradeTalks to discuss developments in DeFi and gaming and the role of Fantom in their continued growth.
---
October 5
The funding round for the Ecosystem Vault concluded and the winners were announced. 750,000 FTM will be distributed to the nine participating projects.
---
Launches and integrations
---
Vertical Blocks
Vertical Blocks, the one-stop place for everything blockchain, Fantom, and beyond, continues to push out content!