Updates
Fantom General Update | March 13, 2023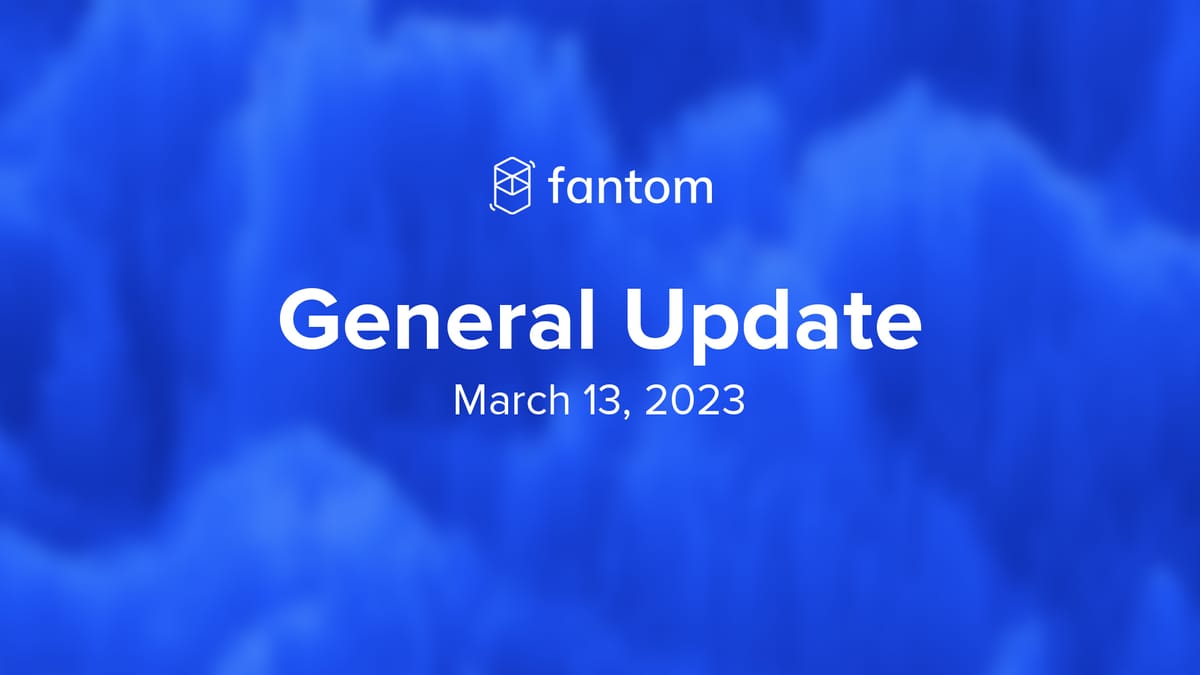 We are thrilled to be back with another General Update as Fantom had a wonderful few weeks with several exciting updates that we are excited to share with you!
From the release of a new version of the Fantom mainnet to the distribution of FTM tokens for the first Gitcoin Grants round, we are continuing to expand Fantom at a rapid pace.
Join us as we recap the previous month in the world of Fantom.
News and developments
---
Feb 13
The Fantom Academy: Builders' Corner made its strong debut on YouTube as we released several educational videos brought to you by official developers and protocols on Fantom!
Feb 16
We brought back the Fantom Ecosystem Spotlight! This time, featuring Mummy Finance.
---
Feb 23
The allocations of FTM for every project participating in the first Fantom Gitcoin Grants round were finalized and distributed!

---
Feb 24
The Fantom Community Spotlight series is pushing forward strongly, with two new additions in the past few weeks. We had the pleasure of featuring Simplify DeFi and Mayor Bimps!
---
Mar 6
We released a new version of the Fantom mainnet — go-opera version 1.1.2-rc.5!
Improvements in this release include batched genesis blocks processing, configurable DBs management, parallel EVM logs search, and optimizations in P2P protocol.
---
Mar 7
The Graph Network added support for Fantom in its MIPs program, which is an incentivized program where Indexers (new and existing) bootstrap support on the network for adding new chains.
---
Mar 11
The Ecosystem Vault reached a staggering 200,000 FTM, all dedicated to supporting dApps on Fantom!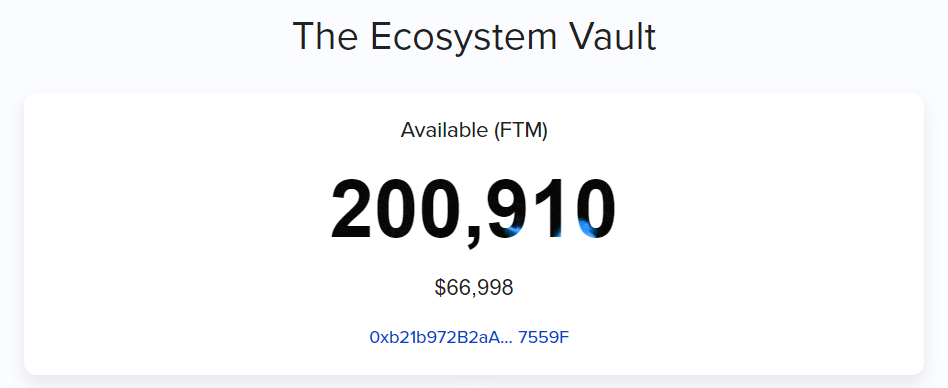 ---
New integrations
---
GameFi
8PLAY.GAMES showed a preview of one of its games as part of its arcade game selection. ShellsSquad released its Racing Snails game.
---
Vertical Blocks
Vertical Blocks, the one-stop place for everything blockchain, Fantom, and beyond, hit a new milestone by reaching 1,000 followers and is pushing out amazing content.