Your Fantom update for the last two weeks!
#OneMillionWallets hackathon winners announced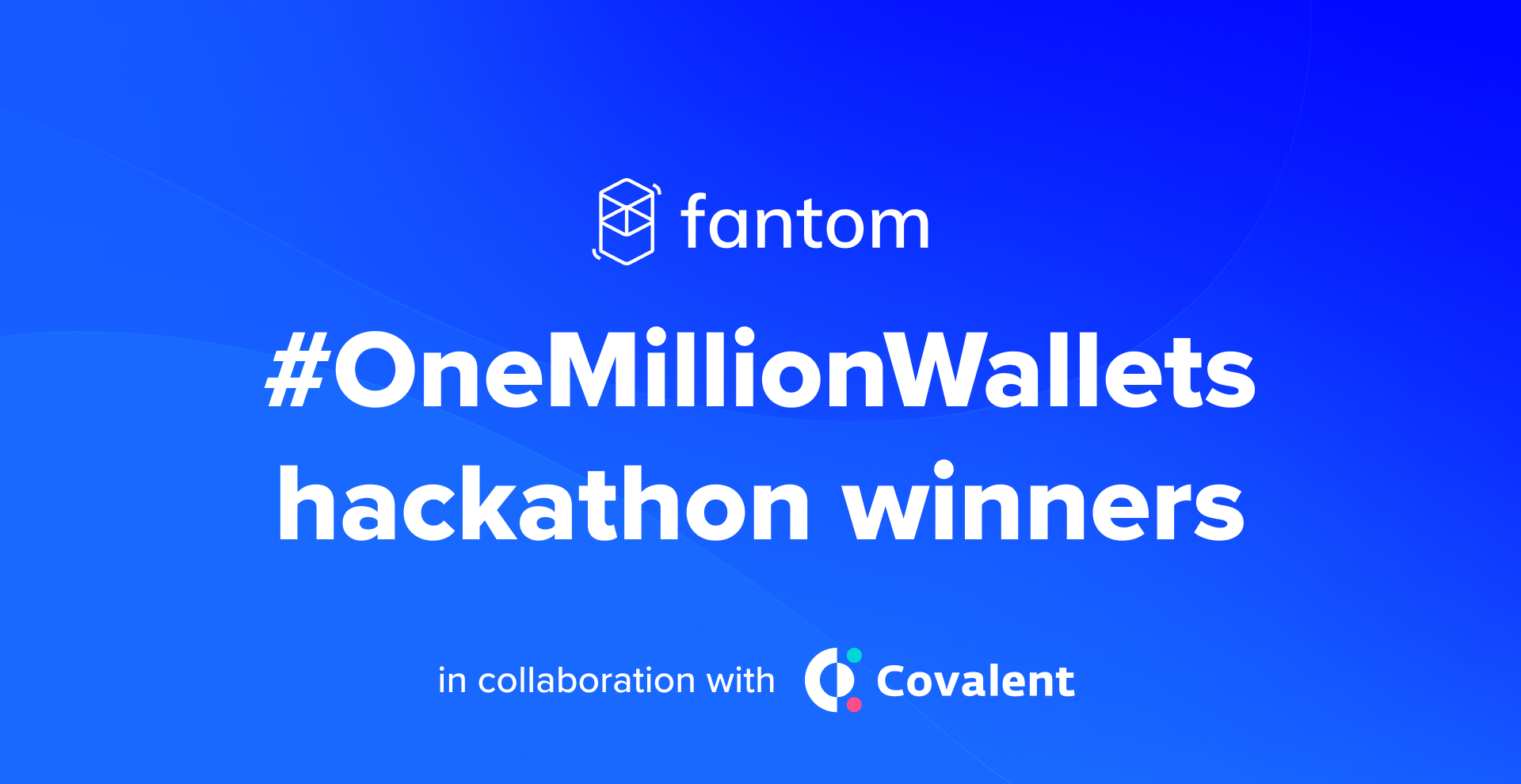 We are happy to announce the winners of the Fantom hackathon, in collaboration with Covalent and SpiritSwap. The contest was a great success with awesome entries from all of the participants. Submissions ranged from a slick multichain token and NFT wallet, a mind-bending 3D wallet and a detailed SpiritSwap analytics dashboard
3,500+ participants
200+ wallets created by non-developers
20+ stellar submissions
Two new governance proposals are up for voting
FTM stakers, it's time to vote!
Both proposals have the goal of further decentralizing the network
Decrease the maximum multiplier (currently 15x) of self stake for a validator node
Introduce the maximum self stake limit per node to encourage decentralization
🗳️ Go vote at pwawallet.fantom.network
Ankr API now available for Fantom developers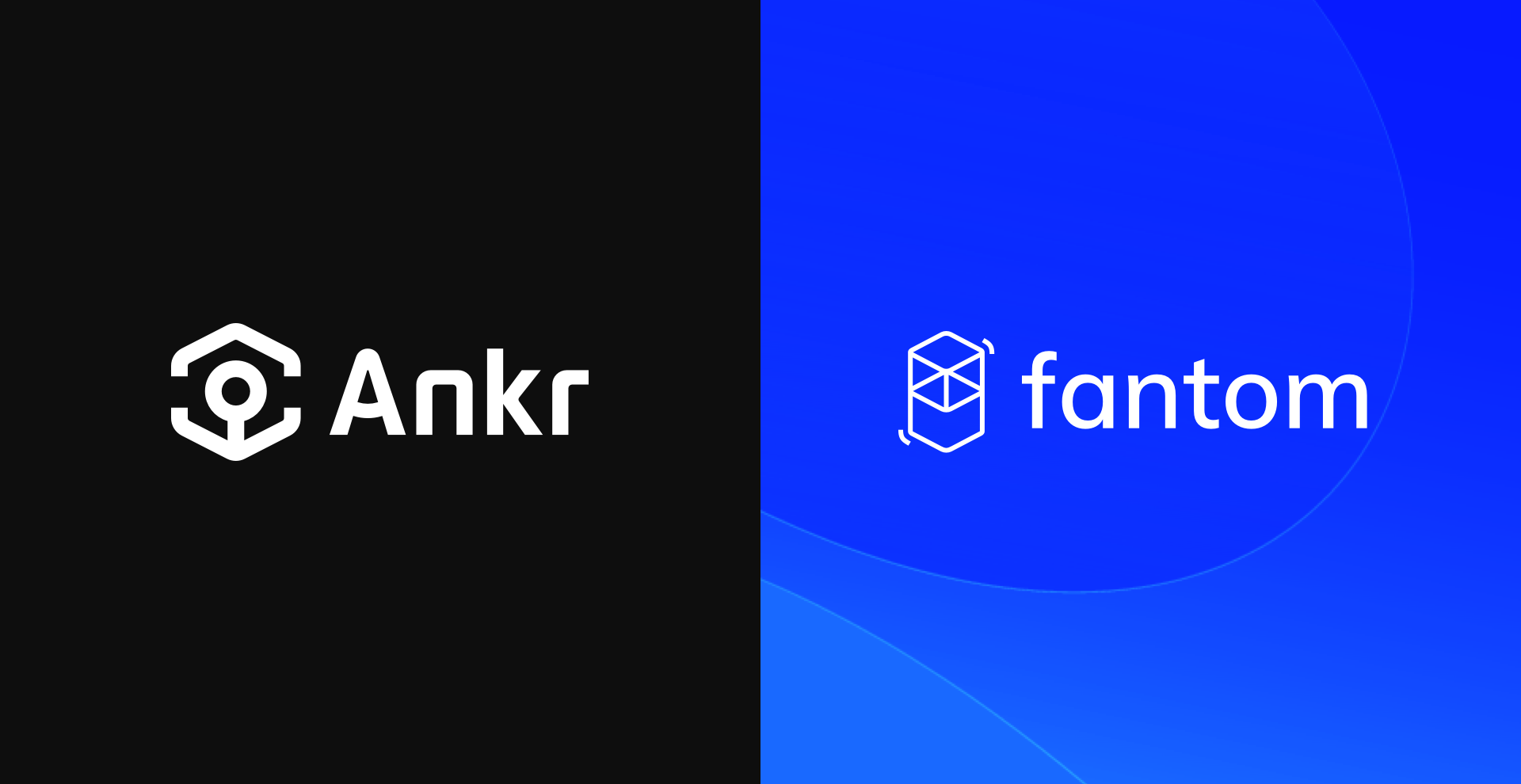 Developing on Fantom has just gotten easier! Developers no longer need to run read-only nodes themselves thanks to Ankr's API services. Requests per day determine the costs, so developers only pay for consumed bandwidth.
Chainlink Price Feeds live on Fantom testnet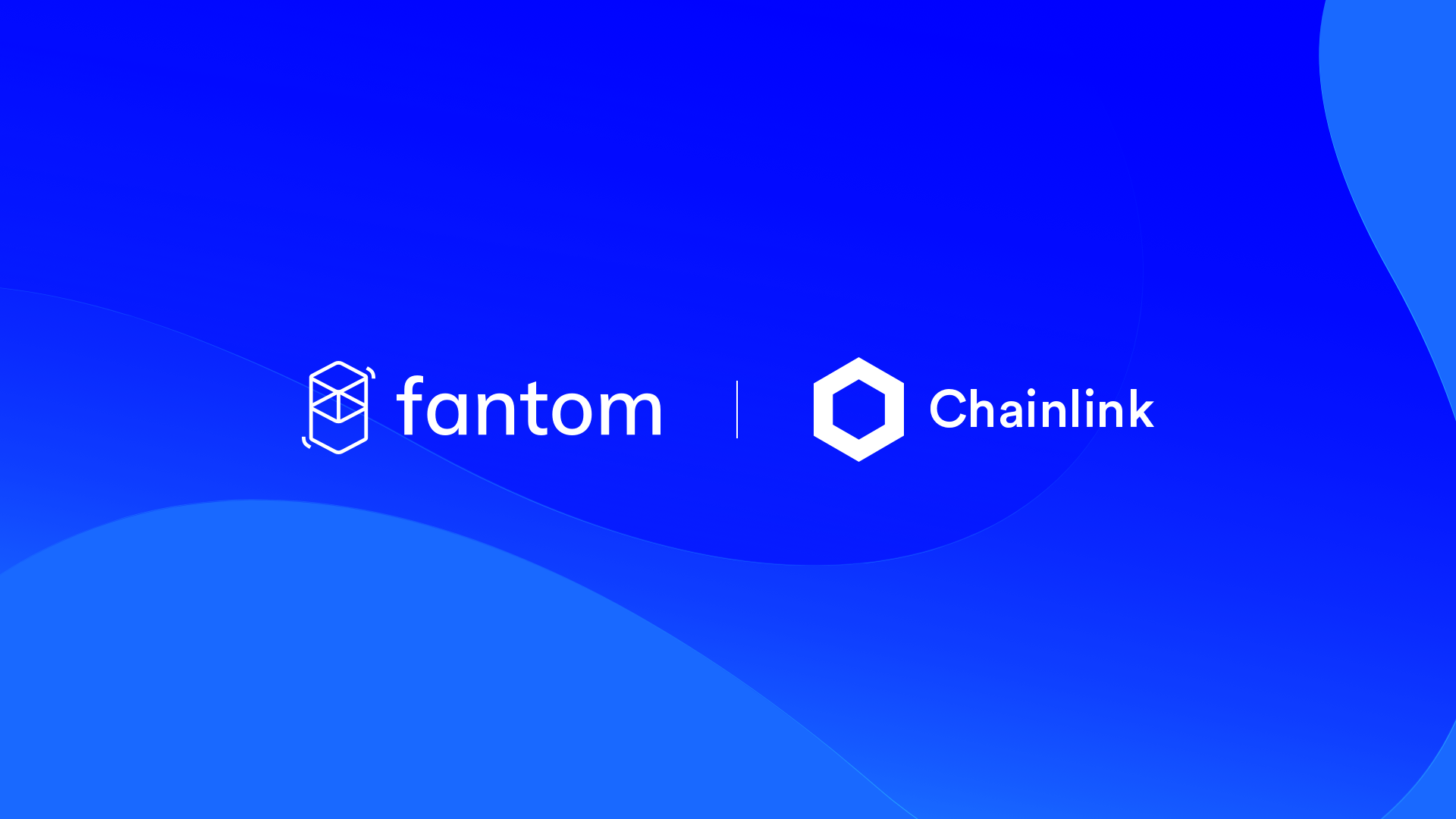 With Chainlink Price Feeds, Fantom developers can build and test a wide variety of DeFi applications with accurate reference data, running natively on Fantom for high speed and low costs. This integration was made possible by the Chainlink Community Grant Program, which awarded a grant to block42 to perform the development work. Block42 is actively working to launch Chainlink Price Feeds on Opera mainnet in the near future.
👉 More about Chainlink Price Feeds on Fantom
Fantom AMA with FTM Alerts
Michael Kong (CEO Fantom Foundation), Sam Harcourt (Director of Asia Operations) and John Morris (Head of US Operations) sat down with Austin from FTM Alerts to talk about current tech development, business development activities and the Fantom ecosystem.
Fantom at the DeFi Virtual Summit by SCB 10X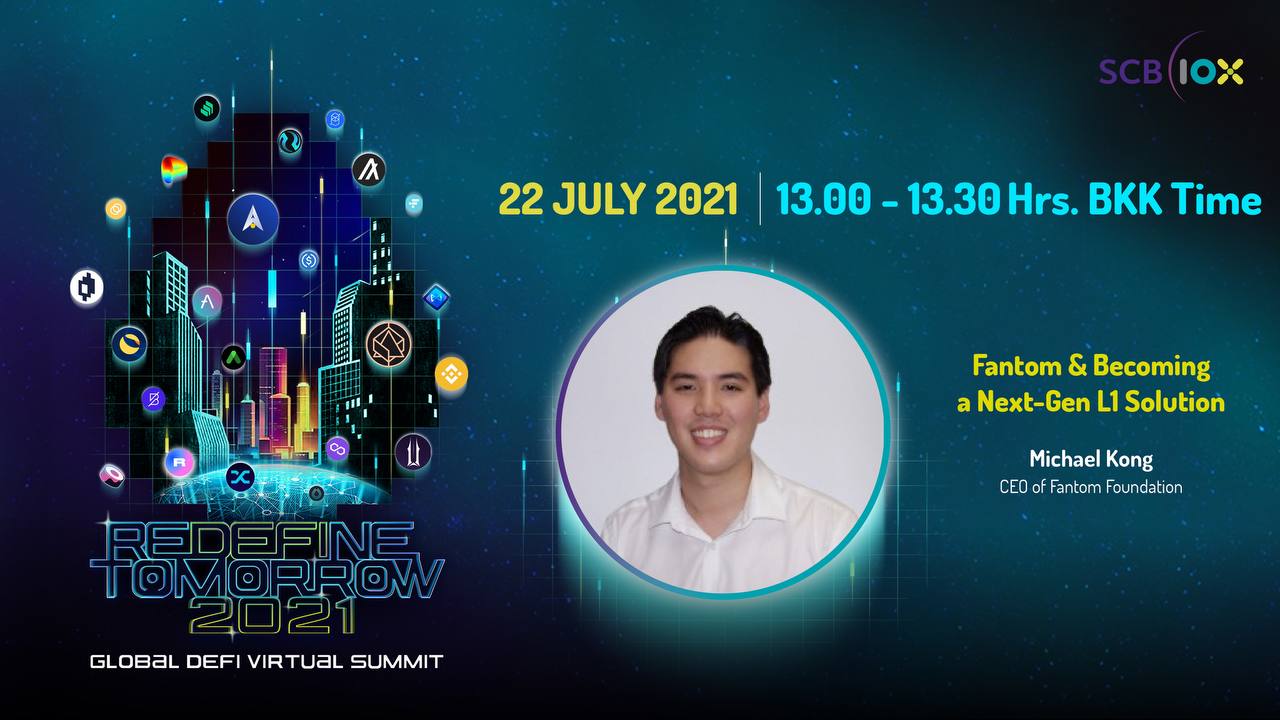 Michael Kong, CEO of the Fantom Foundation will speak alongside other industry leaders at the 2nd DeFi Virtual Summit taking place on July 22-23.
👉 Register for free at https://www.zipeventapp.com/e/REDeFiNETOMORROW2021
Binance adds FTM to its flexible savings program
If you hold FTM on Binance, you can now earn interest on it (1% APY). Or you know, you can stake your FTM to secure the network and earn 3.5% to 11% APR.
Coin98 wallet adds mainnet support for FTM and Fantom-native tokens
https://twitter.com/FantomFDN/status/1410590786614435843
https://twitter.com/coin98_wallet/status/1413083464694259713
Fantom's news feed on crypto.com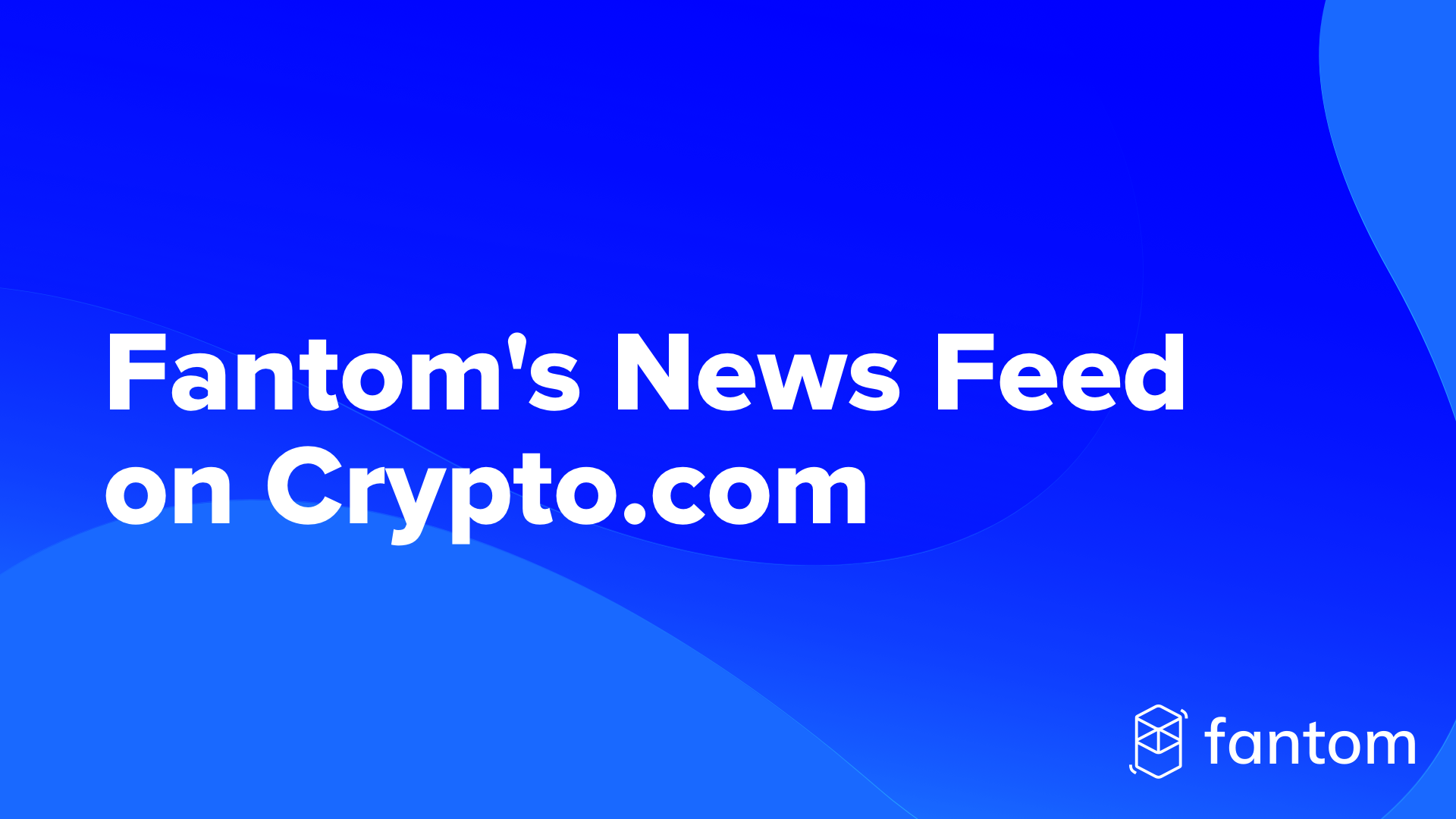 After the listing of FTM, users can now also keep up with Fantom news and announcements right on crypto.com.
Fantom network stats
The Fantom network can celebrate more than 200,000 unique addresses!
That's a 4,100% growth YTD
https://twitter.com/FantomFDN/status/1410248661536235523


🎉 Fantom cannot only celebrate 200,000+ unique addresses (yay!), but also 100,000 followers on Twitter (double yay!)
https://twitter.com/FantomFDN/status/1410620142401228805
🌎 The Fantom community around the world
https://twitter.com/FantomFDN/status/1410715218875912192