Announcements
Zerion Wallet launches with full support for Fantom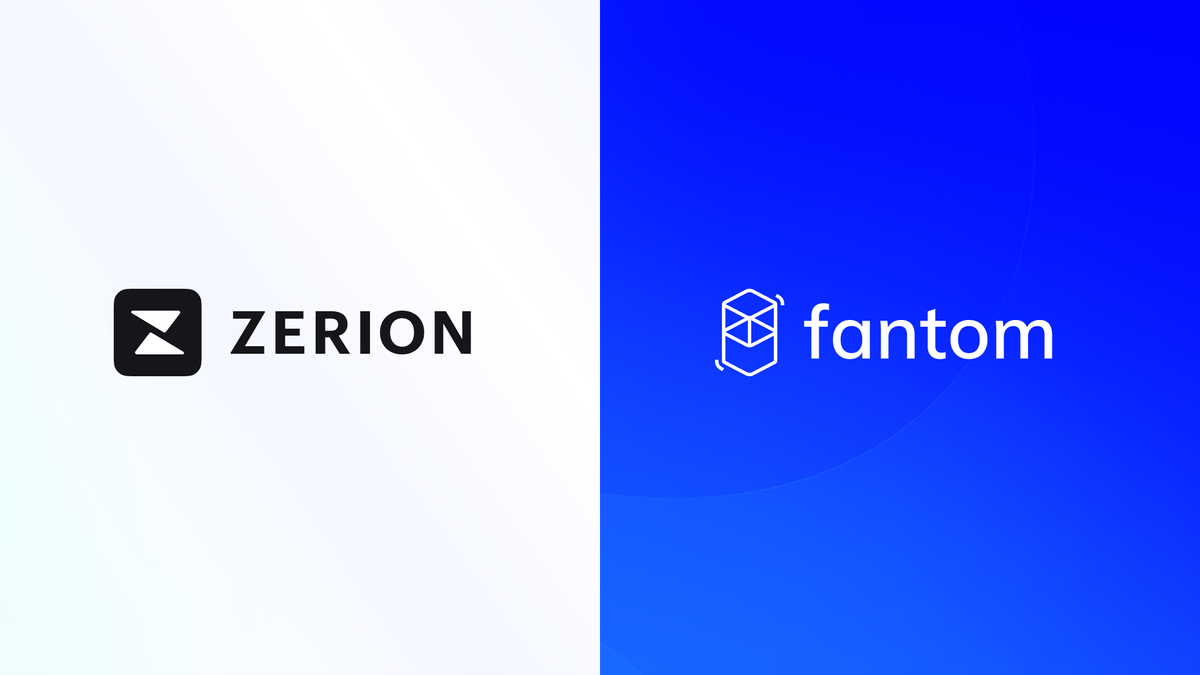 We are excited to announce that the newly launched Zerion Wallet offers full support for Fantom.
Available on iOS and Android, Zerion Wallet is a smart, social wallet for Web3 that manages all your DeFi and NFT portfolios, enables trading on Fantom and 9 other networks, and connects to any dApp right from your phone.
Zerion Wallet's advanced features make it a great tool for any DeFi enthusiast:
Get the best trades across all major DEXs on Fantom with Zerion's trading aggregation
Track positions, debts, and rewards across DeFi protocols on Fantom
Monitor extended portfolios by importing other wallets or connecting them as watched addresses
At the same time, Zerion's intuitive interface makes it easy for new users to access DeFi opportunities. Zerion abstracts away the complexity of multichain trading: in a few taps, you can switch between Fantom and other networks. You can also connect to any dApp by scanning a QR code or copying and pasting the link.
Anybody with a Zerion Wallet can additionally claim Zerion DNA, the first living NFT that evolves with every on-chain action.
Short for Dynamic NFT Avatar, the NFT looks different based on what's in your Zerion Wallet. If most of your Zerion Wallet assets are on Fantom, then the avatar will be mostly in signature FTM blue. Every transaction also changes the way the avatar looks and increases the rarity of the NFT.
Ahead of the launch, Zerion Wallet was audited by Secfault and Cure53, both concluded that the codebase was safe and secure.
About Zerion
Zerion is a web3 smart wallet and investing tool that enables anyone with a mobile phone to manage their DeFi and NFT portfolios. With a relentless focus on user-centered design and a technology stack that aggregates across every major wallet, network and decentralized exchange, users are offered a single point of entry for managing their digital assets, including NFTs. Zerion is non-custodial, which means users never delegate their funds to the platform. This agile approach mitigates centralization risk and has allowed Zerion to operate globally since its inception.
Website | Twitter | Discord | Linkedin
About Fantom
Fantom is a fast, scalable, and secure layer-1 EVM-compatible platform built on a permissionless aBFT consensus protocol. On Fantom, transactions are confirmed in about 1 second and cost just a few cents. Speed, low transaction costs, and high throughput make Fantom ideal for DeFi applications and real-world use-cases.
Website | Docs | Research papers | Discord | Telegram | Blog | Twitter | Reddit | Github