Announcements
Fantom partners with SuperFarm to launch NFT drops, farms, and NFTs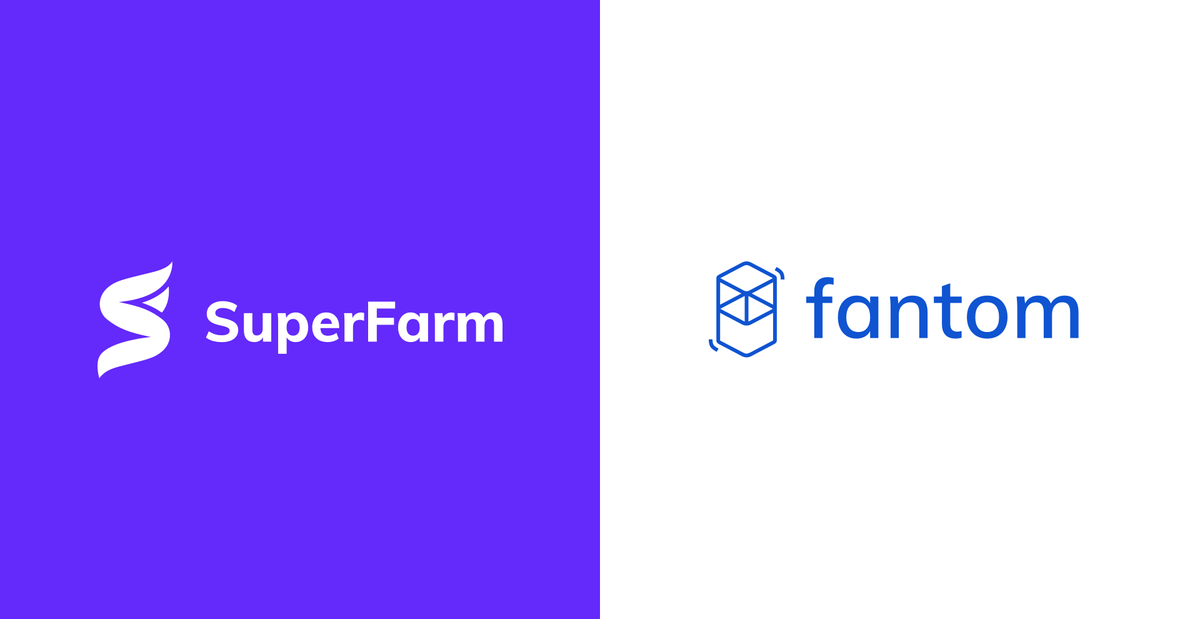 We're excited to announce a partnership between Fantom and SuperFarm. SuperFarm will launch exclusive NFT drops and farms on Fantom, incentivizing Fantom-based projects and engaging their communities while expanding on the use cases of their native tokens.
The high performance of Fantom, with fees as low as a fraction of a cent and transactions confirmed almost instantly, makes it the ideal platform for NFTs.
Non-Fungible Tokens on Fantom
Led by the famous YouTuber EllioTrades, SuperFarm marks the arrival of NFTs on Fantom. Minting and trading NFTs will be easy, and upcoming Fantom-based projects can gamify and incentivize their communities through the use of NFTs.
When talking about NFTs, a key advantage of Fantom over Ethereum is its inexpensive fees. On Ethereum, artists have to pay hefty fees to mint their NFTs; in some cases, they're higher than the price of the artwork they're selling. On Fantom, the fees cost a fraction of a cent, making NFTs minting accessible to everyone.
Transaction speed plays a crucial role as well. Marketplaces and auctions will significantly benefit from the almost instantaneous confirmation of bids and trades.
The NFT ecosystem on Fantom is just getting started. More NFT-related projects will be deployed on Fantom in the near future. Stay tuned!
About SuperFarm
SuperFarm is a cross-chain DeFi protocol designed to bring utility to any token by turning it into an NFT farm with no code required. With an innovative suite of visual tools, any project can now deploy the world's most exciting new farm with custom rules that incentivize the behaviors they value most. It's easy to reward liquidity providers, incentivize longer stakes or even provide special access to your project's services through NFTs with utility.
SuperFarm provides a bridge between current crypto ecosystems and the explosive gaming industry. NFTs from SuperFarm and Official Partner Farms will gain utility within real AAA video games, in this ecosystem, NFTs are no longer just pixels on a screen, but hold the power to unlock unique digital experiences.
Twitter: https://twitter.com/SuperFarmDao
Telegram: https://t.me/SuperFarmDAO
Website: https://superfarm.io
Telegram ANN: https://t.me/SuperFarmANN
About Fantom
Fantom is a fast, scalable, and secure layer-1 platform built on a permissionless aBFT consensus protocol. The speed, low transaction costs, and high throughput make Fantom ideal for DeFi applications and real-world uses.
Fantom is fully compatible with Ethereum through the EVM and positions itself as a natural scaling solution for Ethereum; developers can easily build on Fantom using Solidity and the same tools as on Ethereum, such as Hard Hat, Remix, Brownie, and Truffle.
The team who built Etherscan, the most used Ethereum explorer, made FTMScan as well for a seamless developer experience.
Many Ethereum protocols are porting over to Fantom to create a seamless cross-chain ecosystem. These include Sushiswap, Yearn, Curve, C.R.E.A.M., Keep3rV1, Cover, Frax, and others.
The technology is also used in several government digitization programs in the Middle East.
Website | Tech papers | Discord | Blog | Twitter | Reddit | Github