Announcements
Fantom is the official sponsor of Scuderia AlphaTauri for 2022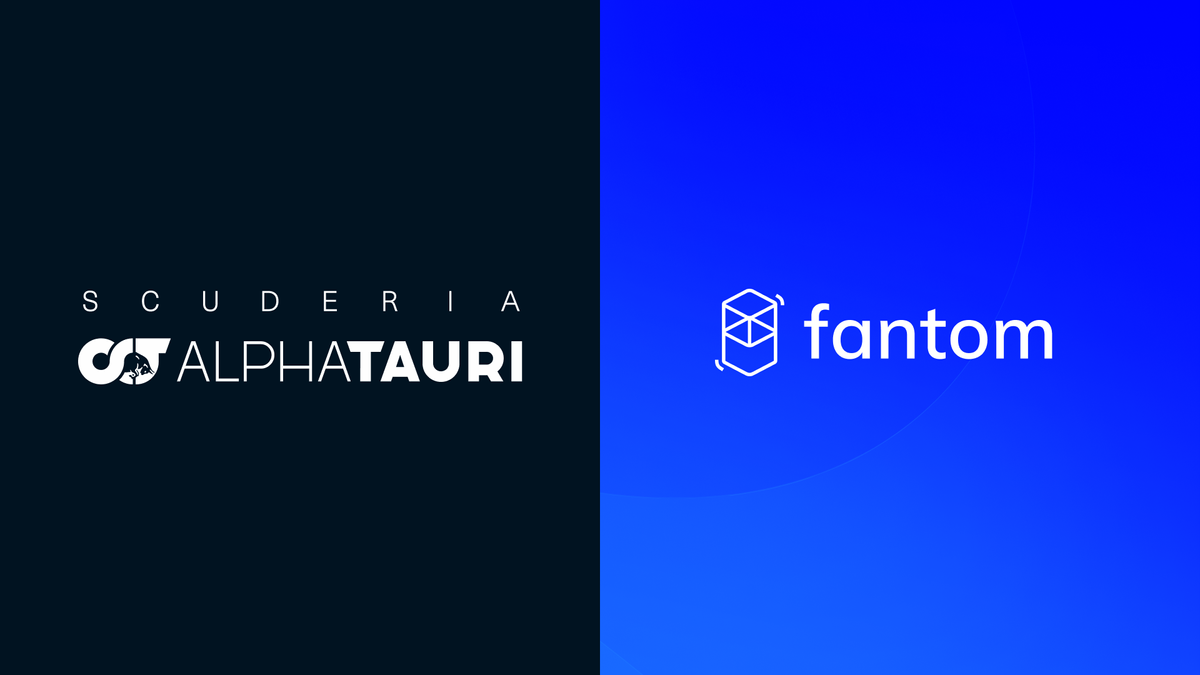 We are thrilled to announce that Fantom is now a global sponsor of Scuderia AlphaTauri F1™ for the 2022 Season!
Last year, Harry Yeh, Managing Director of Quantum Fintech, brought Fantom to the exciting world of Motorsport by facilitating Fantom's sponsorship of star F1™ driver Pierre Gasly.
For the upcoming F1™ 2022 season, Fantom is a sponsor of Scuderia AlphaTauri. Pierre Gasly and Yuki Tsunoda are an F1™ dream team, and we are incredibly proud to work with these young stars as we cement our relationship with Scuderia AlphaTauri.
The Fantom logo will appear on the Nose and Halo of the AT03 and on the Helmet and Cap of both pilots as they are strong supporters of the Fantom project.
Reiterating his long-standing enthusiasm for Fantom, Pierre Gasly suggested that "Formula One has never shied away from the future or the challenges that are present, and we drivers are always eager to anticipate where the next leap forward will come from. I have been an ardent supporter of crypto for some time now, and the possibilities offered by the Fantom technology are incredibly exciting to me. For example, I was overjoyed by the success of my first NFT drop, which I did with Fantom last year and opened my eyes to a completely new way of fan engagement. I am very much looking forward to helping educate our fans more about this new technology which I find fascinating."
Yuki Tsunoda echoed the sentiment, adding: "I am grateful for the opportunity to become a part of the Fantom project. I got to know Harry Yeh and the Fantom team last year and felt quickly that their creativity, innovation, spirit, and tireless work ethic are a perfect fit with our Scuderia. I am very excited about the projects we have planned for this season."
Motorsport teams share with Fantom a commitment to sustainability. Last year the F1™ unveiled industry plans to rapidly transition to zero-carbon, non-fossil fuels. This eco-friendly vision directly aligns with Fantom's focus on developing blockchain technology that is green and scalable. Conservative analysis indicates that, following the major Fantom Go-Opera update in April 2021, the entire Fantom network consumes less power yearly than the average US household.
Like Fantom, F1™ is enjoying rapid expansion. Per the F1™ Global Fan survey, F1™ racing is seeing greater interest from a passionate and increasingly diverse fan base. Many of the new fans Motorsport has attracted comprise a younger demographic captured by social media and popular programs like the Netflix series Drive to Survive. Market intelligence further shows that this younger group of F1™ enthusiasts closely follows esports, which is an important growth area for Fantom and blockchain in general.
"We're delighted to develop our relationship with Scuderia Alpha Tauri. F1™ supporters share an affinity for new technologies with the Fantom community. We look forward to introducing racing enthusiasts to the benefits of Fantom's fast confirmation and low-cost technology. We're grateful as well to Harry Yeh for his tireless support of the Fantom ecosystem and for facilitating these engagements." ‒ Michael Kong, Fantom CEO
"We are thrilled to continue our journey with Scuderia AlphaTauri, which has started last year in Monaco. Pierre has been a supporter of our Fantom project since early days and we are excited that over the last year also Yuki and the entire Team have promoted the Fantom Foundation. Together with them we want to bring this new technology closer to the fans by presenting the capabilities. Since over 70 years Formula 1 represents the pinnacle of motorsport and has always been associated with speed and security and operated as a platform to showcase the newest technologies around the globe. This very much aligns with our ethos and hence I cannot think about a better platform to showcase the Fantom blockchain technology." ‒ Harry Yeh, Quantum Fintech Managing Director
"It is a great pleasure to be involved with a partner like Fantom and to work with a visionary person like Harry Yeh. We live in a time when cryptocurrencies cannot be ignored and the impact of blockchain technology is everywhere from finance to supply chain applications and contract management. F1 Teams are well known for relentlessly searching for new technologies to not just challenge but improve the status quo. I can see the same motivation behind the blockchain movement and believe that the technology has the potential to fundamentally change everyone's life including of course our industry in Formula 1." ‒ Franz Tost, Scuderia AlphaTauri Team Principal
About Fantom
Fantom is a fast, scalable, and secure layer-1 EVM-compatible platform built on a permissionless aBFT consensus protocol. On Fantom, transactions are confirmed in 1 second and cost a fraction of a cent. Speed, low transaction costs, and high throughput make Fantom ideal for DeFi applications and real-world use-cases.
Website | Docs | Research papers | Discord | Telegram | Blog | Twitter | Reddit | Github