Announcements
Fantom Foundation awards grants to innovative projects growing the network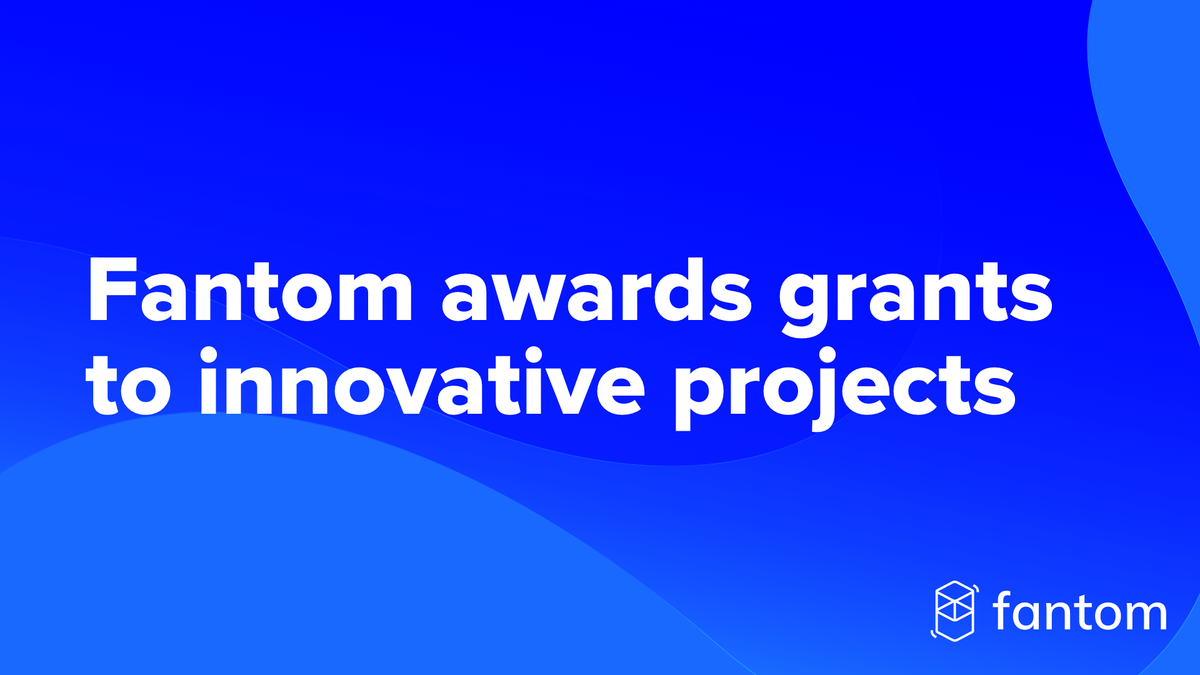 We're delighted to announce that we've offered grants to a group of cutting-edge projects that will accelerate growth on the network. Together, these projects cement Fantom's role as a leader in the DeFi revolution.
Grant recipients are:
Coordinape
Coordinape allows decentralized teams and DAO's without top down management or HR to autonomously allocate and reward funds to contributors.
APY Vision
APY.vision is an all-in-one dashboard for managing your DeFi Liquidity Pools and tracking Gains/Impermanent Losses in real-time. APY.vision is quickly growing to support a wide range of AMMs.
Cryptokek
Cryptokek is a user-friendly multi-chain charting and data-analytics tool for cryptocurrencies.
Discord | GitHub | Medium | Telegram | Twitter
Millennial Finance
Millennial Finance is an innovative development studio building cross-chain and DeFi tools like NFT DAOs focused on collaborative art, and specialized liquidity pools and tokens. Millennial recently released a cross-chain tool called Zaps.
ZooCoin
Zoo is an ecosystem of decentralized applications including innovative solutions to help users manage their crypto investments.
Discord | GitHub | Telegram | Twitter
Mushroom
Mushroom Finance is a crypto earning vault focused on helping users earn sustainable, passive income by automating yield farming and auto-compounding profits. In early May, Mushrooms launched on Fantom with a set of high-yield farming pools.
Blog | Discord | GitHub | Medium | Telegram | Twitter
SpookySwap
SpookySwap is a rapidly growing automated market-making (AMM) decentralized exchange (DEX) for the Fantom Opera network. SpookySwap has been rapidly growing its community with airdrops, NFT giveaways, and more.
Discord | GitBook | GitHub | Medium | Telegram | Twitter
SpiritSwap
SpiritSwap follows a classic AMM model to offer a platform for profitable trading, staking, and farming on the Fantom network.
Discord | GitBook | GitHub | Medium | Merch Store | Telegram | Twitter
Hyperjump
Hyperjump is a project on both the Fantom Opera Chain and Binance Smart Chain that is dedicated to blending eGaming with DeFi.