Announcements
Covalent Partners with Fantom integrating its indexing solution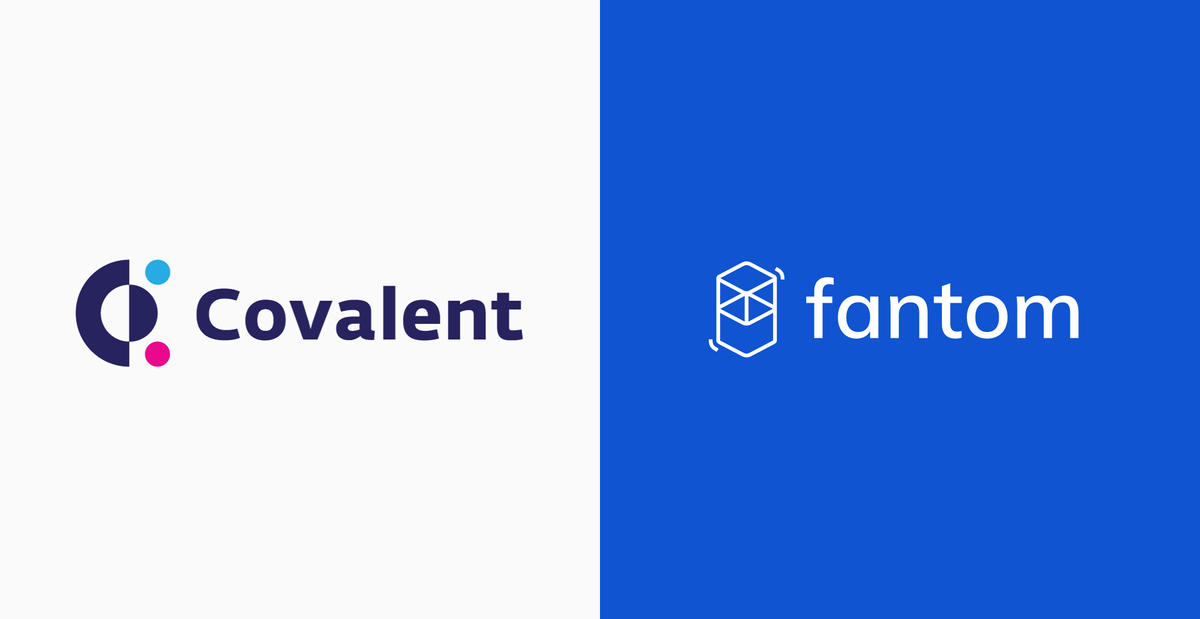 VANCOUVER, March 23, 2021 – Covalent and Fantom enter in a technical partnership to integrate Covalent indexing solution on Fantom.
Covalent provides world-class API and its indexing solution allows developers to pull Fantom blockchain data seamlessly, including:
Token balances per address
Historical transactions per address
Historical prices by address and ticker symbol
Decoded log events
Querying the Fantom blockchain will be as simple as changing one parameter on the Covalent API; chainId.
Additionally, integrating Covalent allows builders to repurpose their technology from Ethereum to the Fantom ecosystem.
"Fantom is an exceptional platform that is cutting no corners in tackling the blockchain trilemma. What's particularly interesting about Fantom is the DeFi stack that is being developed. Reliable, high-quality data is vital to building performant DeFi applications. Each developer building on Fantom will now have such through Covalent." –  Ganesh, Covalent CEO
"We're excited to provide builders with the tools necessary to build applications that work in a multi-chain setting. Wallets, aggregators, and many others are using Covalent to support new chains such as Fantom, opening the gates to the next wave of users." – Michael Kong, Fantom CEO
About Covalent
Covalent leverages big-data technologies to create meaning from hundreds of billions of data points, delivering actionable insights to investors and allowing developers to allocate resources to higher-utility goals within their organization. Instead of pain-stakingly sourcing data from a small handful of chains, Covalent aggregates information from across dozens of sources including nodes, chains and data feeds. The Covalent API then sources end users with individualized data by wallet, including current and historical investment performance across all types of digital assets. Most importantly, Covalent returns this data in a rapid and consistent manner, incorporating all relevant data within one API interface.
Twitter: @Covalent_HQ
Telegram: https://t.me/CovalentHQ
Discord: https://bit.ly/Covalenthq_discord
Reddit: https://www.reddit.com/r/CovalentHQ/
About Fantom
Founded in 2018, The Fantom Foundation has built a highly scalable blockchain ecosystem that facilitates decentralized, scalable, and secure technologies.
Fantom is a fast, scalable, and secure layer-1 platform built on a permissionless aBFT consensus protocol. The speed, low transaction costs, and high throughput make Fantom ideal for DeFi applications and real-world uses.
Many Ethereum protocols are porting over to Fantom to create a seamless cross-chain ecosystem. These include Sushiswap, C.R.E.A.M, Keep3rV1, Cover, Frax, Yearn, and others.
The technology is also used in several government digitization programs in the Middle East.
Website | Tech papers | Discord | Blog | Twitter | Reddit | Github