Announcements
The Afghanistan National Standard Authority and Fantom enter into a blockchain and issuance pilot program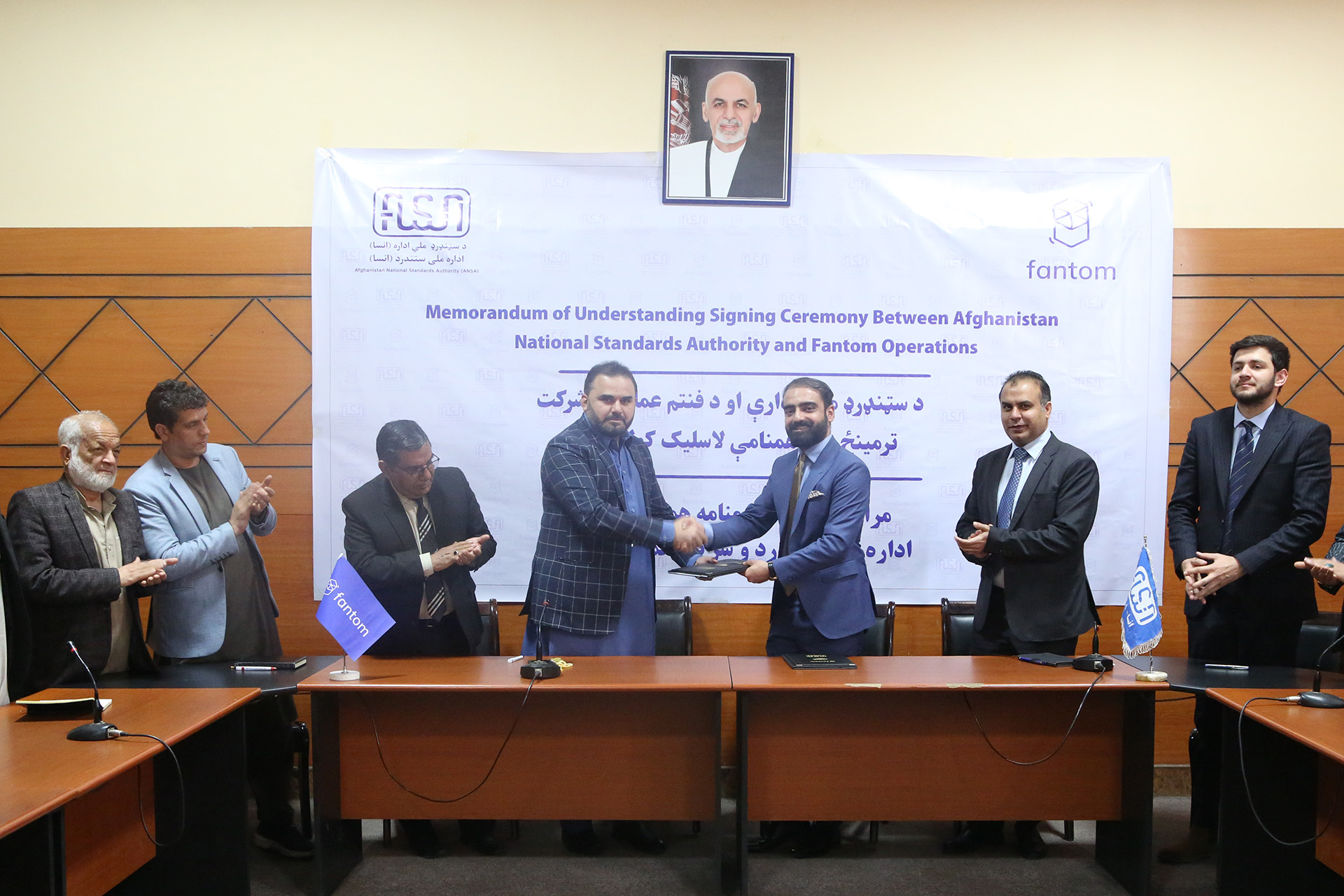 Highlights:
The Afghanistan National Standard Authority (ANSA) and Fantom have signed a Memorandum of Understanding (MoU) to implement blockchain tools and a modern technological upgrade.
Fantom will perform a technology overhaul for ANSA. This will include database migration, anti-corruption transparency tools, and an advanced system for the issuance of specific national certifications.
Upon completing and demonstrating the prototype, ANSA and Fantom will look towards formal contract agreements and a long-term formal relationship.
______
On the 18th of February 2021, in Kabul, Afghanistan, The Afghanistan National Standard Authority (ANSA) and Fantom signed a Memorandum of Understanding to formalize the beginning of the technological plans to take advantage of new software.
This partnership will upgrade ANSA's current software and re-path data flow operations to enable efficiency, reliability, and transparency using modern software tools and Fantom's blockchain technology.
This includes a database migration from legacy systems, anti-corruption/fraud blockchain tools, and a front-end user interface to consult ANSA certifications.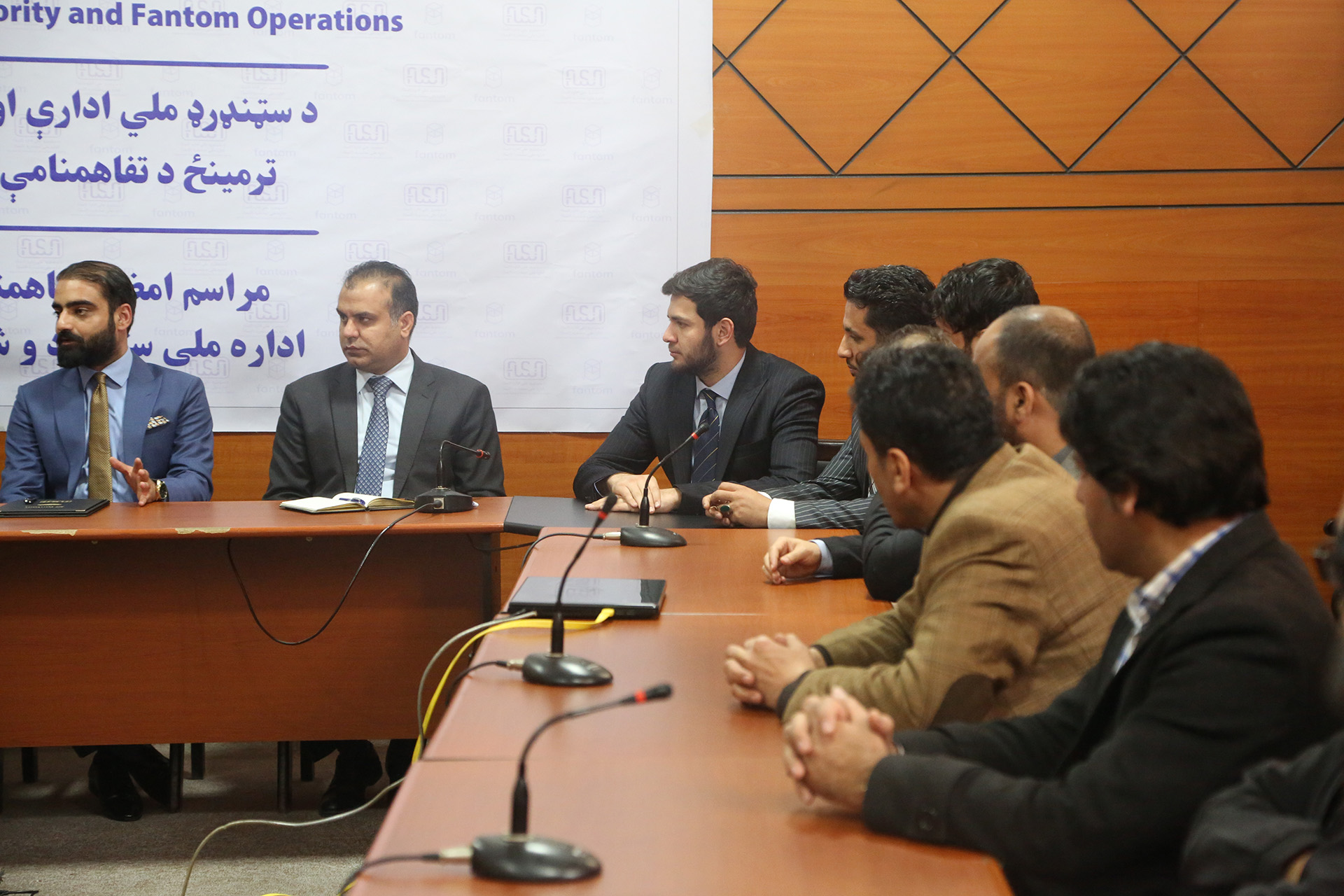 As a critical milestone of this pilot program, Fantom will demonstrate its technological research and knowledge in real-time, enabling confidence in Fantom's capabilities and the program's future national expansion.
This project is part of the initiative for the digitalization of Afghanistan, showcasing to the globe the country's fortitude to adapt and solve prevailing national challenges.
SKChain, a London based blockchain consulting firm, has played a vital role in the partnership. SKChain's CEO, Barek, is the Chief Government Relations Officer at Fantom and has been key within the development of discussions, with a 7-person team based in Afghanistan.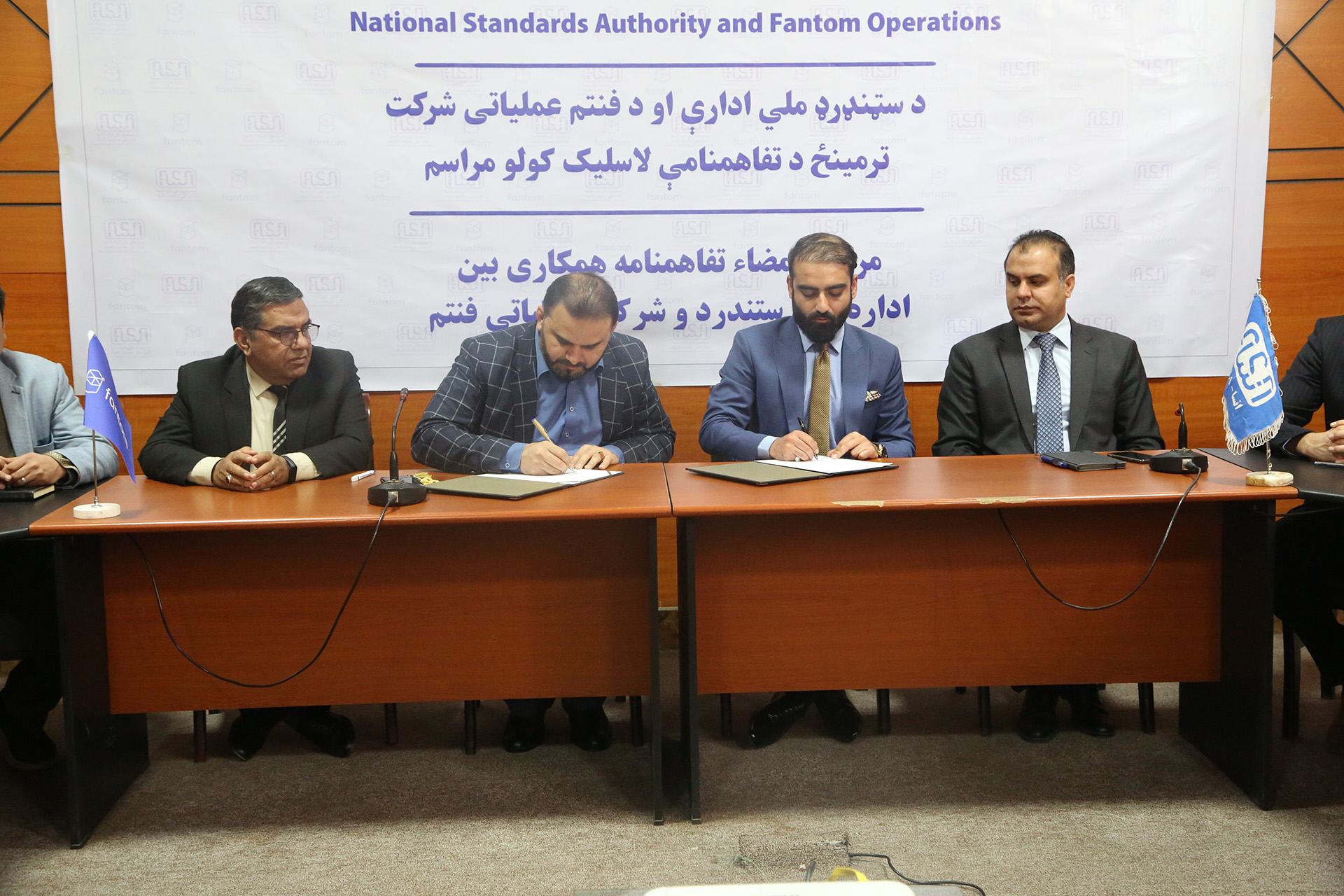 Who is ANSA?
The Afghanistan National Standard Authority (ANSA) is part of the International Organization for Standardization (ISO).
ANSA serves Afghanistan in standardization, conformity assessment, accreditation, and metrology to improve commercial interactions, to build the technical infrastructure and capacity, to develop human resources, and to establish closer ties amongst relevant institutions.
It also encourages the private sector to participate in standardization and conformity assessment, enhancing international standards' implementation.
ANSA operates in 13 fields: Food and Agricultural Products, Pharmaceuticals and Cosmetics, Construction Materials, Petroleum, Oil and Lubricants, Electro-technical, Textile, Metrology, Environment, Demining and Afghanistan building codes.
Who is Fantom?
Fantom is a global technology firm implementing leading blockchain smart contractual software and applications within businesses and countries worldwide. The team comprises engineers, scientists, researchers, designers, and entrepreneurs who share the same vision.
Timeline
The prototype build is forecasted to take approximately four months to complete, which will then be followed by a "real-time" demonstration, incorporating all the modules from the prototype scope.